IPSO Biz: the best management software for SMEs!
A management system inspired by great industrial solutions!
Fier de sa nouvelle solution pour les PME, IPSO Biz est le résultat de près de 5 ans de développement pour simplifier la vie des entrepreneurs d'ici.
Conçue spécialement pour les PME, cette solution de type ERP/MRP contient tous les éléments essentiels à une saine gestion d'entreprise.
Bref, choisissez IPSO Biz pour passer à des vitesses supérieures de croissance et de développement!
Modules included in our IPSO Biz software
   Performance Indicator (KPI): More than 75 KPIs to track your company's critical activities.

   Quotation and Order: Professional, fast and accurate quotes to impress your customers.

   Shipping and Billing: Ship your orders easily and print your documents and labels. Invoice in one click.

   Accounting: Integrated accounting for quick results, expense accounts, tax reports and financial statements.

   Buying and Receiving: Purchase management with automated recommendations to avoid costly shortages.

   Materials management: Create all your material types including manufacturing recipes for custom or manufactured materials.

   Inventory: Manage your inventory, transaction history, adjustment, reservation, batch management, location and expiration dates.

   Punch: Collate your factory and office time cards to prepare your payroll, calculate production costs and easily access your statistics.

   Planning: Plan your plant resources and activities.
"IT'S EASIER THAN EVER TO TRACK THE COSTS ASSOCIATED WITH MY VARIOUS PROJECTS AT ALL TIMES!"
IPSO Biz Suite Performance Options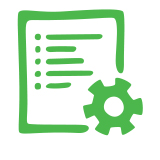 Work order
Standardize your production with complete and accurate work orders. Accurately calculate your production costs.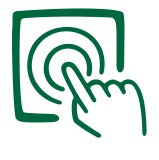 Time stamp
Enter your employees' attendances and activities directly at the factory.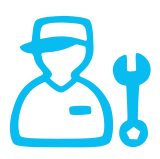 Service
Generate full service vouchers for your mobile team.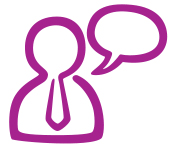 "CRM and Marketing
Computerize and automate prospecting and increase your sales.
Our CRM jewel, allows you to manage sales and marketing activities, in order to reduce your sales cycle.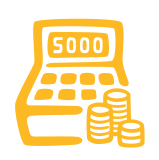 Checkout counter
Cash register for counter sales.
Management software for small businesses
IPSO Biz is a solution for several business sectors
IPSO Biz is suitable for all types of companies
Manage your business the way you've always dreamed of it

Plan your production, accounting and other activities

Follow the evolution of your company live
IPSO Biz is fully integrated
Employee management, time sheets, accounting

Customer service, sales and marketing

Purchasing, inventory, planning
Why choose IPSO Biz and IPSO Technologies
Simple training and more than 25 training videos

Accessible computer support

Qualified and friendly staff

The pleasure of flawless framing
Smooth implementation
Over 30 years of experience in ERP design

Intuitive, ultra-complete and easy-to-use software

Accessible remotely at all times