Experts in ERP, MRP and ORP solutions and software!
IPSO Technologies is a designer, developer and integrator of integrated, high-performance management solutions that are well adapted to the manufacturing and service sectors. With more than 25 years of expertise, IPSO supports its customers in improving their operational performance with its 2 world-class ERPs. IPSO also offers Office Boost, an RPO that helps achieve organizational excellence.
Our Mission Statement
IPSO supports companies in their quest for operational performance and organizational excellence through the development and implementation of innovative, reliable and well-adapted management solutions.
Our systems and solutions
We make ERPs...
With over 25 years of research and development and in collaboration with several different companies, we have developed cutting-edge ERP solutions that truly help companies become more efficient and profitable.
Our solutions support all major business processes. Our customers realize significant gains in time reduction, ensure better management and eliminate waste.
In short, our solutions are certainly among the most cost-effective on the market and allow all our customers to stand out.
We set them up...
No puzzles! Our own team of seasoned and experienced specialists will be involved in all stages of the software integration process and training of your staff.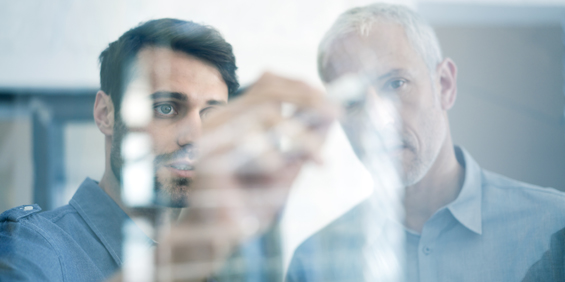 Let's make sure it works!
Our professionals make sure that our software meets your needs and requirements perfectly. In addition, our programmers will be able to make adjustments, if necessary, so that everything works according to your expectations.
Our technical department is constantly working to improve the functionality of our solutions and adapt them to new technologies. Your investment will therefore retain its full value and even improve over time for your greatest benefit.
Don't worry! We will make sure your project is a success, in the shortest possible time.
Why IPSO?
With IPSO, you get more...
IPSO Technologies is first and foremost an important technological crossroads, having been creating our own products for over 25 years. Our software is developed first and foremost to increase the performance and profitability of our customers. We therefore offer a solution that integrates a host of specialized functionalities that most of our competitors' software does not offer.
Customized and adapted solutions
Our technical team can help you identify your needs and make the necessary adjustments to better integrate your particular processes. We also offer personalized development to ensure that our software meets your objectives in every respect, and that it does so consistently and continuously. We ensure that our solutions meet and exceed your expectations.
Experts over 25 years old
IPSO Technologies stands out for its ability to understand and adapt its products, as well as its business integration methods that guarantee the success of each implementation.
An unequalled partnership
At IPSO, we seek to create a long-term alliance with our customers. We don't just sell software, we offer solutions that work!
Our Satisfaction Guarantee
IPSO Technologies is the only company to guarantee that its solutions work well and produce the expected results. By taking care of the implementation of our software, we can offer you a satisfaction guarantee that is unique on the market!